Cutting-edge research leading to groundbreaking projects
Circular principles are meant to be put into practice. We embark on ambitious projects with global partners to deploy circular solutions to real-life problems. Learn more below on how your organization can partner with the Circular Economy Alliance to face new challenges together.
Our research fills gaps to make Circular Economy principles practical and meaningful across global industries. Earning the support of experts, practitioners, and affected communities, we aim to create interdisciplinary dialogue with priority stakeholders to accelerate the transformation of the global economy towards the point where circularity becomes an inevitability. Let's build a future where human needs are met in thriving balance with the life-sustaining physical and ecological systems.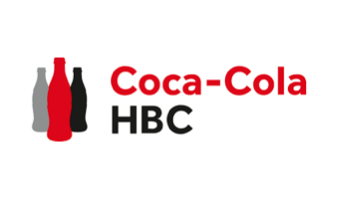 Youth at the forefront of a promising partnership. Coca-Cola HBC, the Circular Economy Research Center of École des Ponts Business School and Circular Economy Alliance have entered a long-standing partnership supporting the #YouthEmpowered program. The CCH's flagship initiative from the company's Mission 2025 aims at achieving sustainable growth, including support to young people in enhancing their skills and increasing their employability.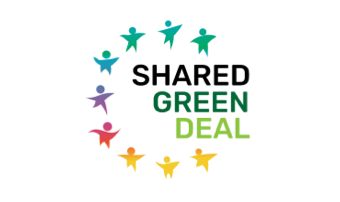 We are proud to partner in the Shared Green Deal consortium to support the European Commission's call on behavioral, social and cultural change for the Green Deal. Our project Social sciences & Humanities for Achieving a Responsible, Equitable and Desirable GREEN DEAL aims at focusing on those societal transformations needed to deliver the EU Green Deal ambition. We are excited to be working with an array of distinguished partners across Europe, conducting cutting-edge research and pursuing the evidence-based transformation path toward Circular Economy.
As one of the most significant contributors to climate change, we're eager to find viable solutions that make agriculture and forestry more sustainable. This innovative, future-proof project introduces accessible, efficient, and timely solutions to the agricultural industry, achieved using proven aerial imaging technology. Our three-step project methodology consists of: examining, testing, and analyzing aerial platforms; applying, sharing, and improving on results; and finally, developing application-orientated training to bring about change. With this cutting-edge project, we enable action and provide scalable solutions that shape the future of farming and the overall agriculture industry.
The interplay between Circular Economy and IoT provides a fertile ground for innovation and value creation. Circular economy value drivers include extending the useful life of finite resources and maximising the utilisation of assets, creating an emerging class of "looping assets", and regenerating natural capital for more effective and efficient use. The aim of is CE-IoT is to develop an innovative framework of interplay between Circular Economy and IoT, to explore novel ways in which this interaction can drastically change the nature of products, services, business models and ecosystems.
The aim of IDEAL-CITIES is to provide a novel, open and extensible platform to enable secure, resilient acquisition and sharing of information with the goal to improve the well-being and inclusivity of citizens, produce a more effective response to crime or other emergencies, and make Smart Cities feel more secure and safe to the citizens living in them. One of the aims is to contribute to the city's Circular Economy by optimizing resource utilization and extending the lifecycle of the IoT-enabled devices through intelligent asset management. The IDEAL-CITIES platform will support this functionality by design.
SmartShip aims to offer a multi-layer optimization in the fields of fuel consumption, energy efficiency and emissions control management, in full respect to the implementation of the requirements of maritime sector regulations and taking into account applications of Circular Economy concepts in the maritime as well. Knowledge exchange between the partners that are already involved in the maritime sector, the ICT technology industry partners and the academia partners is one of the major Smart Ship's objectives and will be materialized through corresponding secondments during the whole project's timeplan.
AISkills4CircularTransition
The AISkills4CircularTransition Erasmus+ project aims to enhance the knowledge and competencies of agri-food professionals regarding the potential and use of AI technologies in their operational process management for new business models in a circular and socially responsible perspective. The project will train agri-food professionals to use AI along the supply chains, creating a fair and innovative digital transition towards a circular agri-food sector. As an Alliance regrouping highly experienced experts in CE for developing new skill sets and knowledge, CEA is leading the development of the AISkills4CircularTransition e-learning content and will provide multi-media modules on AI and CE integrated into the project e-platform.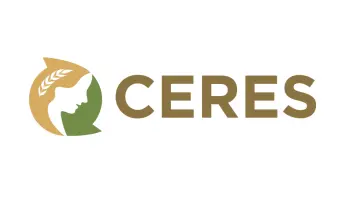 The CE-DIH Erasmus+ project is a forward-looking initiative dedicated to advancing the Circular Economy (CE) in Europe. Our mission is to create a thriving innovation ecosystem that fosters collaboration among experts, academic, businesses, and communities. By connecting these stakeholders, we aim to promote CE innovations, provide education and knowledge, support Businesses on their Circular transition, and build a community of like-minded people. The CE-DIH is committed to strengthening Europe's position in sustainability and Circular practices, paving the way for a more eco-conscious future.
We partner with organizations and individuals to conduct groundbreaking research, enhancing our curriculum and offering our learners new opportunities to put their knowledge to work.