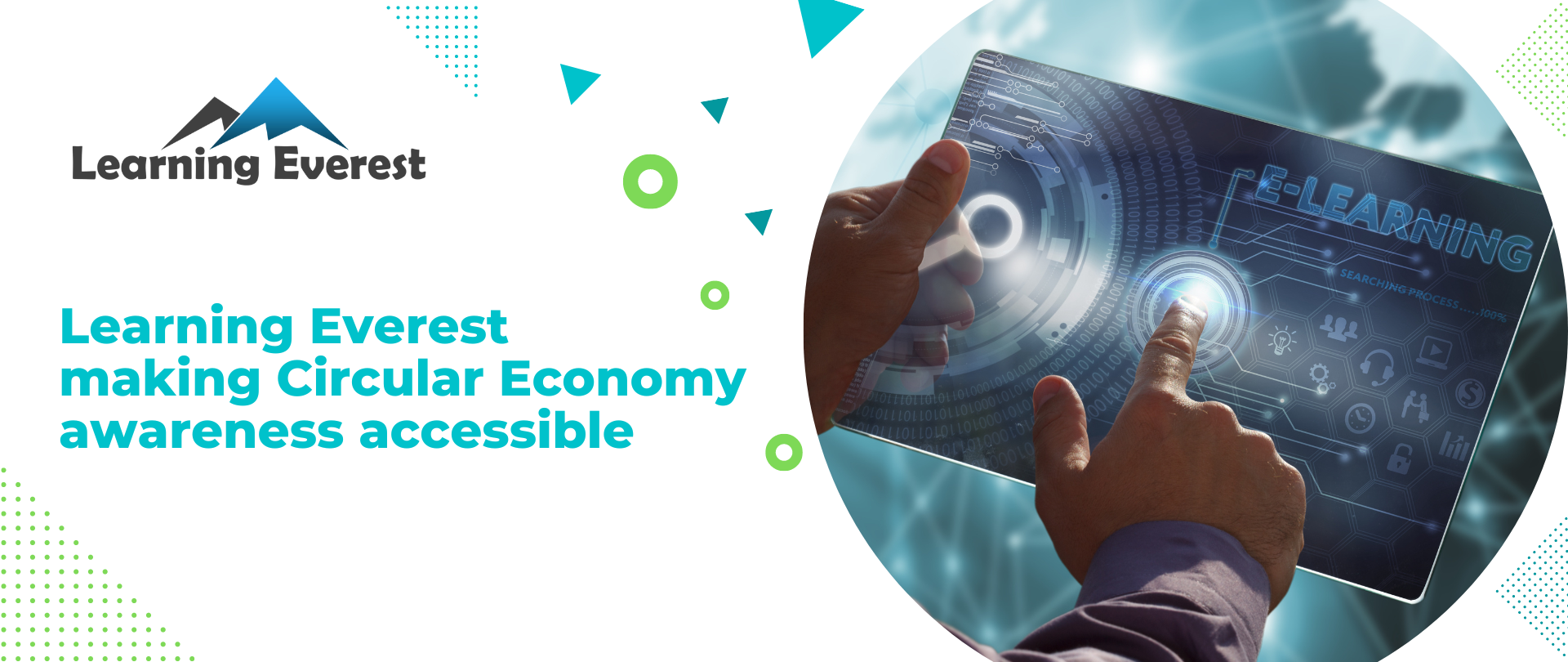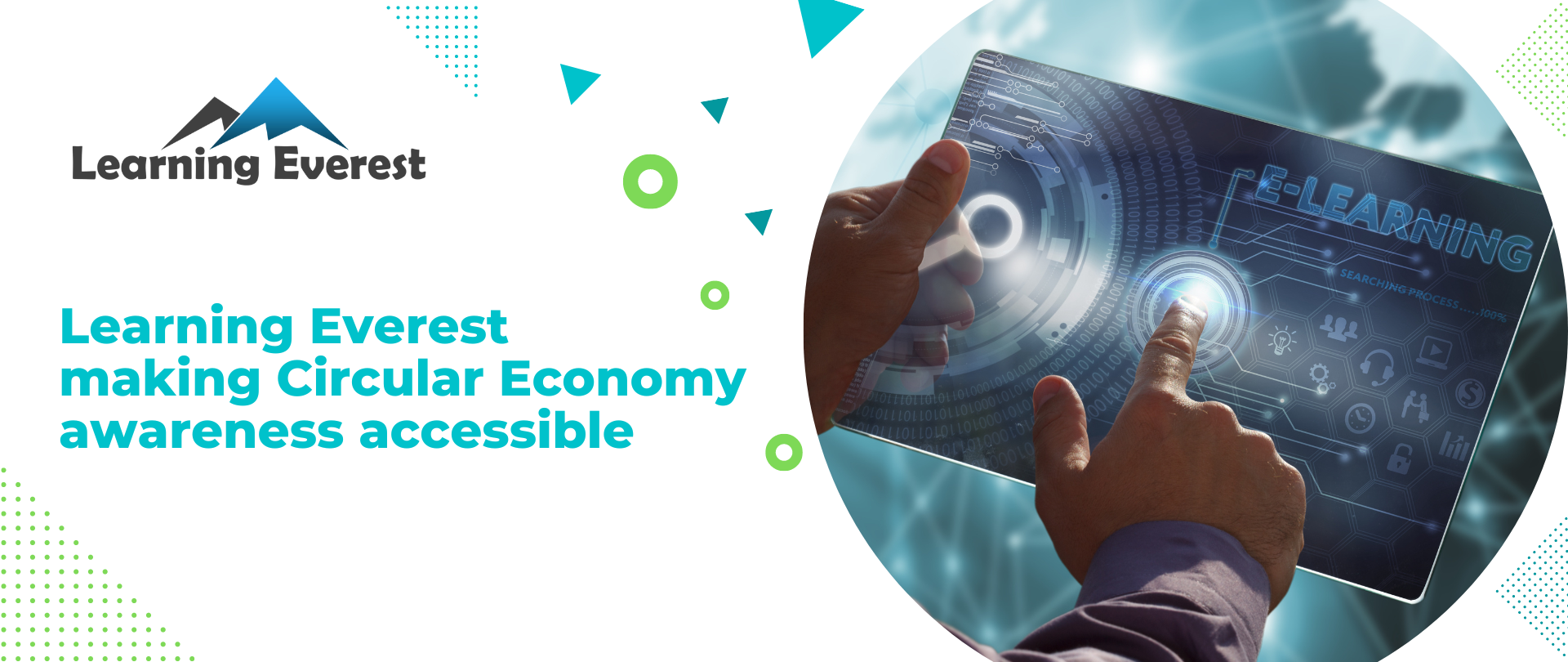 Learning Everest making Circular Economy awareness accessible
Learning Everest Private Limited is a leading EdTech company based in Pune, India. With its vision to "Provide world-class learning solutions to make learning accessible for everyone", they care about creating immersive learning solutions that ensure effective knowledge transfer to the learners.
CEA and Learning Everest discovered synergies in their thoughts and beliefs and co-created eLearning courses based on circular economy theory and sustainability through a robust and well-structured process. Learning Everest designed the eLearning courses using adult learning principles. Various elements of personalization, interactivity, accessibility, audio-visual cues, and gamified approach are brought in at the storyboarding stage, and finally, these storyboards are developed as SCORM compliant, device and platform-independent eLearning courses, which are made available on the Learning Management System for global learners.